Hello! I am a Swedish front-end developer / designer from Malmö, now living in Kokkola, Finland.
I started as a web developer almost 16 years ago and I have been working at a variety of agencies of different sizes and also done remote freelance work for multiple agencies, clients, and collaborated with talented people to create a variety of websites.
I'm very proficient in Photoshop, HTML, CSS/LESS/SASS & some JavaScript and I have a natural eye for clean, stylish and well thought out designs with accessability in mind. I am used to working in different project models like Agile methods and waterfall.
My focus is always usability, creative and functional solutions.
Experience
— What I've done
Knowit Experience - Helsinki, Finland
(Distance work from Kokkola)
Front-end developer
2020-Present
Developing in-house and client websites primarily using HTML, CSS, Sass, JavaScript
Coding on different cms platforms like Optimizely and Hubspot
Communicating with teams consisting of Project managers, designers, developers, content managers, and clients on a daily basis
Projects are mostly managed in agile methodologies
Working with clients such as Sanoma, Metsä group, Hartwall, Planmeca
Portfolio
— Selected cases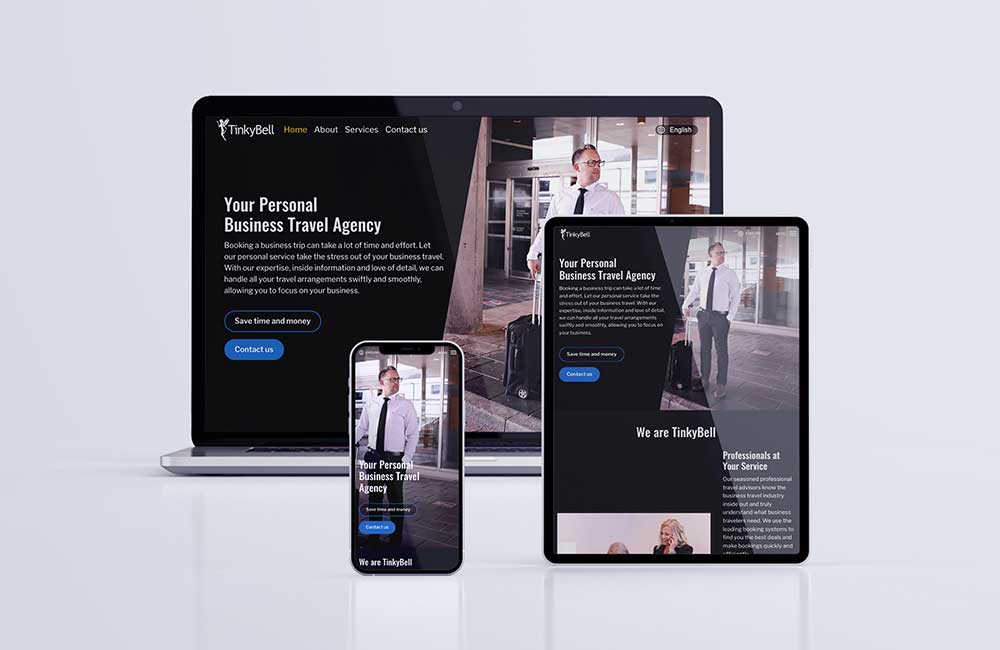 Design, Front-end, CMS implementation
TinkyBell Oy
A small business travel agency characterized by experience, efficiency, flexibillity and personal service.
CMS
PHP
HTML
CSS
Less
JavaScript
Visit site
References
— Said about me
Although I'm not currently looking for any new opportunities at the moment, my inbox is always open. Whether you have a question or just want to say hi, I will get back to you as soon as possible!
Call me: +358 40 6644808
Send me a message: andre@lindendesign.net